Achievement of glorious feats is through performing noble deeds." Imam Ali (as) reference: al-islam.
Dear Parent, Students & Volunteers,
Salaamun Alaykum,
Wishing you all A Happy and Blessed Eid.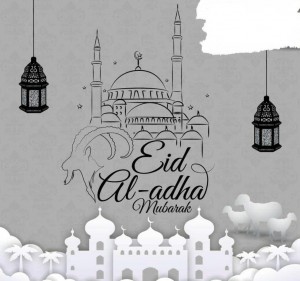 We thank Allah (SWT) for successful completion of yet another academic year at Al-Haadi Study Centre.
Quick Updates for the Upcoming Year
1. Registration will commence in a few days during the first week of August
-A Registration email will be sent via our newsletter as well as to each of the email IDs in our database. The website will also be updated with registration information.
– Priority will be given to returning students of Al-Haadi for the first two weeks
– As JCC is still closed due to COVID-19, classes will be virtual until further notice.
– We will require a gmail address for participation on google classroom. Please update your profiles now at www.al-haadi.ca using your family ID and password.
– We will only be accepting residents of Toronto and in the event that we open up, classes will resume onsite at JCC In shaa Allah.
– A Registration email will go out and our website will be updated as soon as registration is set to start.
– If your child is turning 5 this year and you wish to register them for grade 1, email registration@al-haadi.ca to set up your ID and password.
If you have any questions, pls do not hesitate to email admin@al-haadi.ca
Updates from Last year:
2. Awards and Graduation took place online on June 28th and Reports Cards were made available online on our website at www.al-haadi.ca
We do hope you all had a chance to look at your child's report card and have reached out to their respective teachers if you wished to discuss your child's report card. Teacher email IDs can be found on the report cards. Once registration starts, the report cards will be available under the archived section on the dashboard.
3. End of the year gift vouchers were mailed via Canada Post to students and staff using address on record. Please note that the vouchers will expire on Dec 31st 2021.
4. Honor Certificates were emailed to all recipients right after the Awards Ceremony.
5. Appreciation Certificates were emailed to all staff members for their dedication and hard work throughout the year.
6. We are recruiting volunteers who want to help make a difference, if you are not currently on our team and are interested in volunteering as teacher or admin or occasional helper please send an email to admim@al-haadi.ca. Feel free to ask others who may be interested. Training will be provided. Join us for a rewarding experience.
Jazakallah,
Shelina Dhalla & Fatima Khimji
Principal Vice Principal
Al-Haadi Study Centre
www.al-haadi.ca